Formal Informality, Brokering Mechanisms, and Illegality. The Impact of the Lebanese State's Policies on Syrian Refugees' Daily Lives.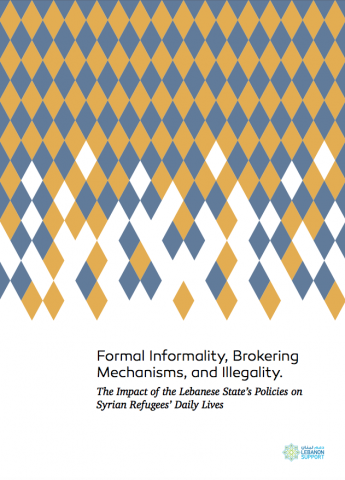 Dossier:
Migration, Mobility and Circulation, Syrian Refugees in Lebanon, Socio-Economic Rights Base, Conflict Analysis Project
Keywords:
Syrian Refugees, Displacement, Entry, Residency, General Security
Embed this content:
Copy and paste this code to your website.