Repression of Collective Actions in Lebanon in 2021, an Increasingly Shrinking Civic Space
Period Covered:
January, 2021

to

December, 2021
Civic space in Lebanon has been progressively shrinking over the past years, with scrutiny, censorship, and/or repression continuously and increasingly directed towards civil society actors, initiatives, and social movements. Worldwide, Covid-19 related lockdowns and state of emergency have contributed to the weakening of civic space. In Lebanon, this is further compounded, as the political establishment routinely resorts to demonising civil society, and imposes control and scrutiny over its activities. On another hand, the absence of public government funds for civil society pushes civil society organisations (CSOs) to depend on donors that are project-oriented. In a constraining rather than enabling political environment, most CSOs cannot but adopt implementing roles and focus on providing services. Few CSOs dedicate themselves to observing and shaping public policies and defending human rights.
This infographic provides an overview of the repression of collective actions in Lebanon from January 1, 2021 until December 31, 2021.
Repression of Collective Actions in Lebanon in 2021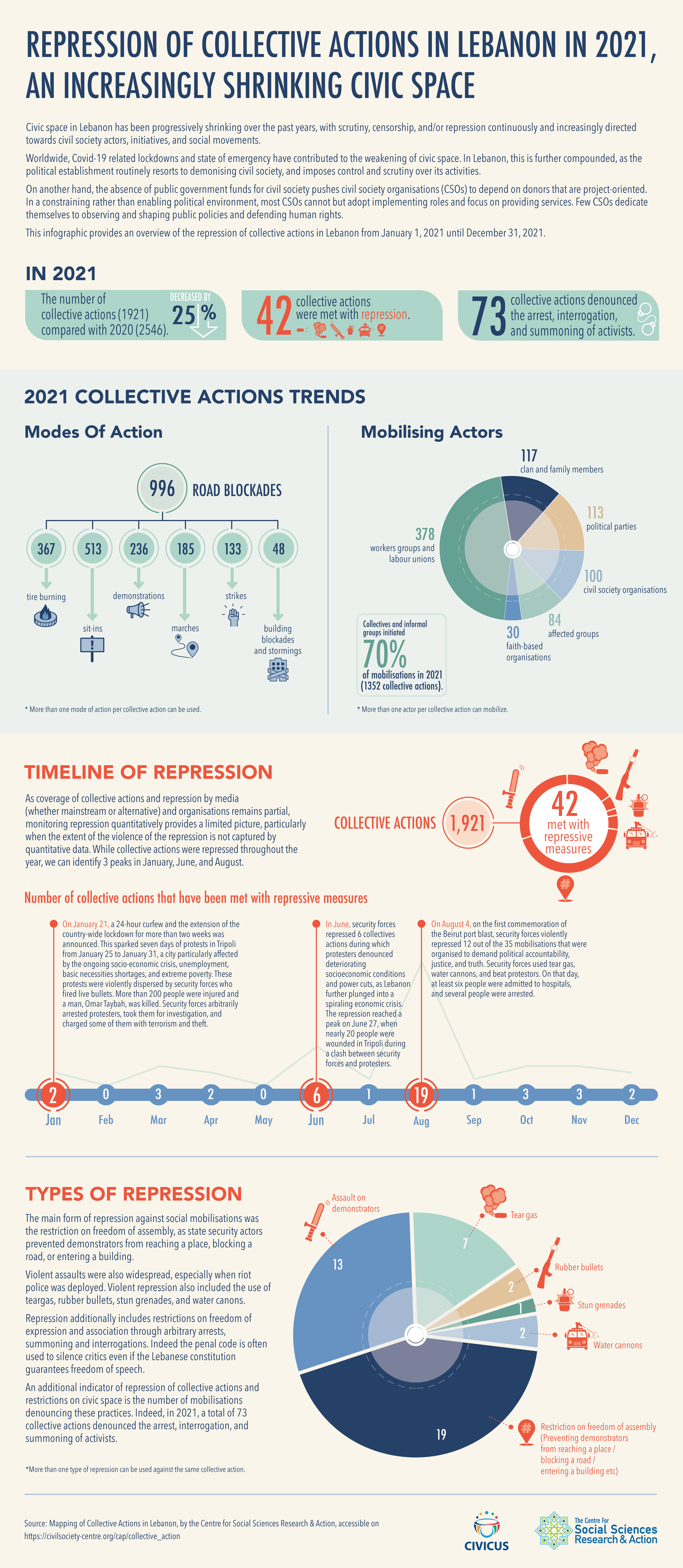 Dossier:
Conflict Analysis Project, Civil Society Observatory
Embed this content:
Copy and paste this code to your website.