Local engagement with armed groups in the midst of violence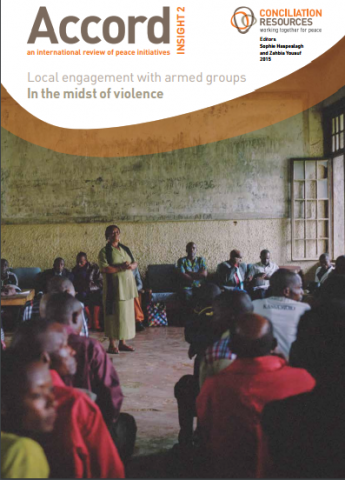 Dossier:
Civil Society Observatory
This second Accord Insight looks at how local actors organise to enter into dialogue with armed groups and challenge their use of violence. Case studies from Syria, Colombia, northern Uganda and Northern Ireland document the experiences of communities who choose to reach out to armed groups - often in advance of more formal negotiations and in situations of intense violence and embedded conflict - exploring why and how they interact and the challenges involved. The case studies highlight the risks communities take, but also the resilience and innovation involved in trying to influence armed groups apparently set on violence. They show how active community engagement makes important contributions to local human security and peacebuilding, and to armed groups' tranformation.