Confronting the Legacy of Political Violence in Lebanon: An Agenda for Change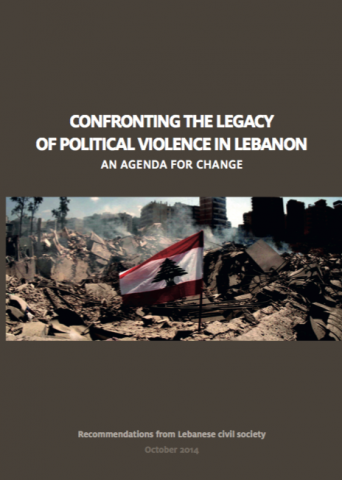 Publisher(s):
International Center for Transitional Justice (ICTJ)
Dossier:
History of Conflicts and Political Violence
Theme:
Policy Interventions, Conflict Resolution
The recommendations contained in this report have been developed by a consortium of civil society actors. They constitute a set of practical political and social reforms specifically designed to address the legacy of the 1975–1990 war in Lebanon and the resulting ongoing cycle of political violence. These recommendations are driven by two main objectives: 1) to curb Lebanon's ongoing vulnerability to political violence and 2) to introduce some measure of civic trust in state institutions. Fulfilling these objectives is essential for creating a political, economic, and social system that is inclusive, equitable, just, and viable, and perceived by Lebanon's citizens as such. Addressed to state authorities, these recommendations are framed by the foundational approaches of transitional justice, namely truth-seeking, reparation, accountability, and institutional reform, and formulated as a comprehensive set of political, legal, administrative, and social measures or reforms.