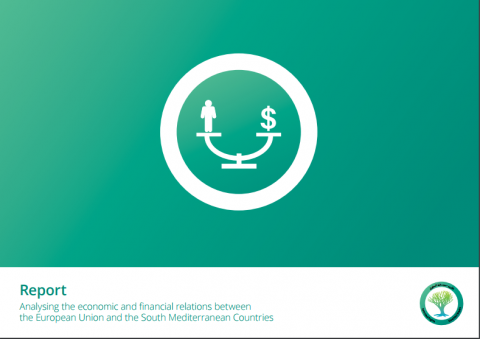 The report examines how economic and financial policies of the EU affect the economies of Southern Mediterranean countries. It's interesting to note the shortcomings of these policies with regard to civil and political rights. 
This report aims to answer primarily two questions. First, did the developments before and during the Arab Spring or Arabellions, which started in Tunisia at the end of 2010, lead to any conceptual change in the EU's policy towards its neighbours in the Southern Mediterranean or South Mediterranean Countries (SMCs)? Second, did they generate a stronger re-focussing in the scholarly debate among primarily economists in addition to social scientists and legal scholars on issues exploring the social impact of free trade and economic cooperation with the EU and how they affect social and economic rights of SMCs' citizens?
This report is the 1st of a series, the 2nd is available here, and the 3rd here.
*You can find this report in 3 languages: English, Arabic and French.